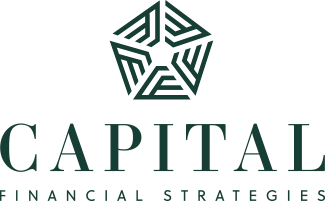 Meet Capital Financial Strategies
Capital Financial Strategies, Inc. (CFS), is a premier, full service financial firm serving the Southeast. CFS advisors, staff, and management are committed to providing a positive client experience. CFS works with various companies in the industry to provide clients with products and services that address their unique needs.
Our company is based on the principle that education and understanding of your current financial situation is vital to successfully make prudent decisions concerning your future financial condition. As an independent firm, we have the freedom to provide you with sound, comprehensive financial solutions that fit your unique situation. We take a "hands on" approach and embrace the opportunity to work with other professionals who may provide counsel in other areas of your life (attorneys, CPAs, etc.)
Contact a CFS Financial professional today to begin a relationship and experience our value proposition first-hand.
Solutions and Services
Annuities
Life Insurance
Disability Insurance
Long Term Care Insurance
Mutual Funds
Brokerage Accounts
Stocks and Bonds
Investment Advisory Services and Wrap Accounts
Asset Allocation
Financial Planning
College Funding
Business Succession
Retirement Programs
Deferred Compensation
Key Employee Insurance
Group Medical Insurance
Employee Benefits
---
Community State Bank does not offer any securities or investment advisory services. Securian Financial Services Inc. and Capital Financial Strategies are not affiliated with Community State Bank.
Not FDIC/NCUSIF Insured. Not a deposit product * No Bank Credit Union affiliate guarantee * May lose value * Not a guarantee of any bank/credit union service * No guarantee of Insurance Underwriter performance.
Capital Financial Strategies is independently owned and operated and offers its own suite of products and services entirely independent of Securian.
**Certain individuals associated with Capital Financial Strategies are registered with and offer securities and investment advisory services through Securian Financial Services, Inc. ("Securian"), a registered broker-dealer and investment adviser, member FINRA / SIPC. Individuals registered with Securian are authorized to offer only those securities and investment advisory services that have been specifically approved by Securian. FINRA's BrokerCheck contains additional information about registered individuals and also indicates whether they are registered representatives and/or investment advisor representatives. Not all registered persons are registered as investment advisor representatives. Only registered persons who are registered as investment advisor representatives use titles "advisor" or "financial advisor" and provide advisory services. For further questions about which individuals associated with Capital Financial Strategies are registered with Securian, as well as information about which securities and investment advisory services such individuals are authorized to offer on Securian's behalf, please contact Securian at 1-800-820-4205. 10199 Southside Blvd, Building One, Jacksonville FL, 32256.
3289960 DOFU 11/20